In Erinnerung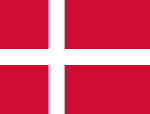 De har alle levet på vores ridecenter - så derfor skal de selvfølgelig også være på vores hjemmeside. Af forskellige årsager, er de ikke hos os mere. Vi er glade for, at nogle af dem har fået et godt nyt hjem.


They all lived in our riding center for a long time – so they should not be absent on our homepage. Because of different reasons they are not here with us anymore.
We are glad that some of them have found a lovely new home!

Sie alle haben lange Zeit bei uns gelebt – und deshalb sollten sie auf unsere
Homepage nicht fehlen! Jetzt leben sie aus den verschiedensten Gründen nicht mehr
bei uns.
Es freut uns sehr, dass einige ein schönes neues Zuhause gefunden haben!

Klik på billederne for at forstørre dem.
Click on the pictures to enlarge them.
Klicke auf das Bild, um es größer zu betrachten.